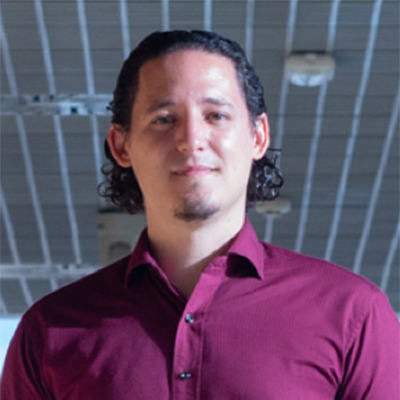 Rubén D Costa
FEMS Award Plenary speaker, Materials Science & Technology Prize
Head of the Hybrid Optoelectronic Materials and Devices lab at IMDEA Materials Institute (Spain)
Associate professor at the U. Waseda (Japan)
Rubén D. Costa is the head of the Hybrid Optoelectronic Materials and Devices lab at IMDEA Materials Institute (Spain) and associate professor at the U. Waseda (Japan). His research encompasses from the design and preparation of new hybrid materials to their use in optoelectronic devices for energy- and medical-related applications. He has reported more than 120 scientific publications/books/patents and has been recipient of more than 30 awards/mentions/fellowships.
Plenary talk: "Hybrid lighting and photovoltaic devices"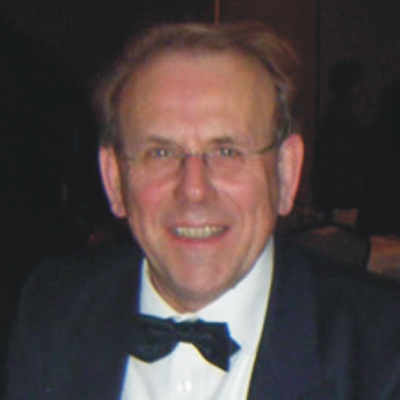 Jeff Th.M. De Hosson
Professor in Applied Physics, University of Groningen, the Netherlands
Professor Jeff Th.M. DeHosson holds a PhD in Physics of the University of Groningen, the Netherlands (with honors and highest distinction). After his postdoctoral years in USA (Northwestern U. and UC-Berkeley –LBLab) he was appointed by the Crown (H.M. Queen Juliana) as professor of Applied Physics at the University of Groningen, the Netherlands.
He focuses on physical materials science, especially in-situ electron microscopy. He pioneered in the relationship between microstructures and (size-dependent) properties of metals and alloys, nanocomposite materials, nanostructured materials, laser and PVD surface treated materials.
He published more than 1000 scientific publications, including  30 elaborate review papers /chapters in books . He holds several patents on (electron microscopy) image processing. His work has been internationally recognized and awarded by many prestigious international awards, including the European Materials Gold Medal.
He is inducted member of the Royal Netherlands Academy of Sciences (KNAW, division physics), of the 'Academia Europaea' , of the Royal Holland Society of Science and Humanities, editor of international scientific journals, and member of numerous editorial boards of  international journals. He acts as Honorary Professor of Tsinghua University -Beijing, University Science & Technology UST-Beijing and Nelson Mandela Metropolitan University, Port Elisabeth –SA.
e-mail:  j.t.m.de.hosson@rug.nl
web site:  http://materials-science.phys.rug.nl/
Plenary talk: "Metallic Muscles: nanoporous materials at work"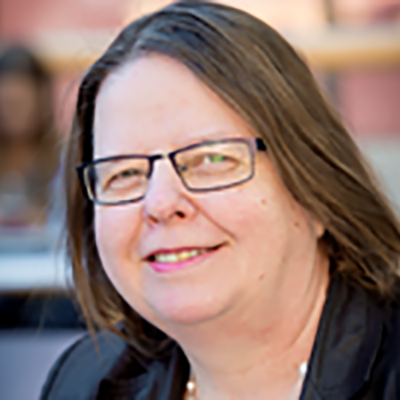 Kristina Edström
Professor at Department of Chemistry – Ångström Laboratory, Structural Chemistry, Uppsala University
Professor Edström leads the Ångström Advanced Battery Centre (ÅABC) and she is a professor of Inorganic Chemistry at Uppsala University, Sweden. The main research interests are lithium-ion batteries for all applications including electric vehicles, 3D microbatteries but beyond lithium batteries (sodium-ion, organic batteries, lithium-sulfur, lithium/sodium-oxygen batteries and solid state batteries). She also develops photon science and neutron scattering in operando methods for studying dynamic processes in materials and batteries, in addition to having a great interest in teaching and guiding young researchers. She has published more than 200 scientific papers and she has an H-index of 56. She is a member of the Royal Academy of Engineering Sciences, honorary doctor at the Norwegian University of Science and Technology NTNU, and she has received the grand prize from the Royal Institute of Technology KTH. She is currently coordinating the large-scale European battery research initiative BATTERY 2030+.
Plenary talk: "Hunting down materials for the batteries of the future"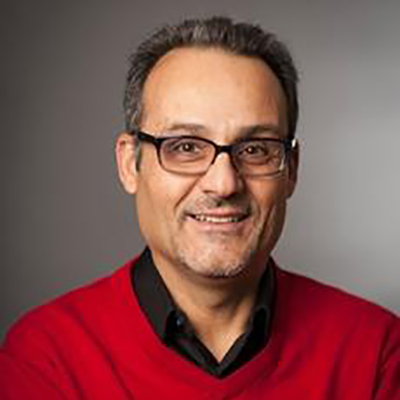 Emmanuel P. Giannelis
Professor at Materials Science and Engineering, Cornell University, USA
Giannelis is the Walter R. Read Professor of Engineering and the Associate Dean for Research and Graduate Education in the College of Engineering. His research interests include Nanomaterials for Energy, Biomedical, and Environmental Applications. His group is internationally recognized as one of the leading groups in nanohybrids and nanocomposites. He is a Fellow of the American Chemical Society and of the Polymer Materials Science and Engineering Division of the American Chemical Society. He has won the 2014 Cooperative Research Award from the American Chemical Society, and he is a member of the European Academy of Sciences.
Plenary talk: "3D Printing of Nanocomposites for Soft Robotics"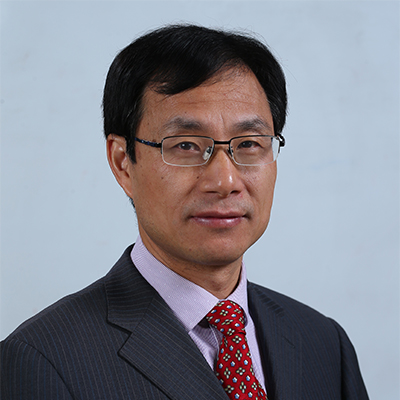 Zhaoping LU
Vice president and professor of University of Science and Technology Beijing
Prof. LU is the vice president and professor of University of Science and Technology Beijing. He was awarded "Chang Jiang Scholars Program" professorship in 2006 by Ministry of Education of China and the National Science Fund for Distinguished Young Scholars in 2007. He currently serves as the chief editor of international journal of Intermetallics and associate editor of a few journals including Science Bulletin. He is a national council member of Chinese Materials Research Society, a winner of First prize in the natural science award of the Ministry of Education in 2017 and Second Prize of National Natural Science Award in 2018, and a co-winner of R&D 100 Award in 2009.
Prof. LU has expertise in the physical metallurgy and mechanical properties of bulk metallic glasses, high-entropy alloys and high performance steels. His research interests are in the glass formability, microstructure-property relationships in metallic materials, and strengthening and oxidation mechanisms of high-temperature alloys. He has granted for more than 40 patents and authored more than 240 publications in international technical journals including Nature, Science, Physical Review Letters, etc., several of which have garnered international recognition. His research work has been highlighted many times by Science, Nature, Nature Materials and Materials Today as a new and important development in materials science.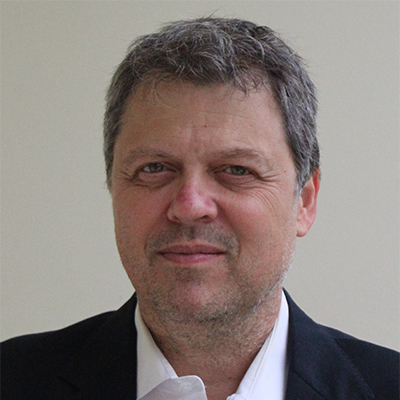 João F. Mano
Professor at Department of Chemistry, CICECO – Aveiro Institute of Materials, University of Aveiro, Portugal
João F. Mano (CEng, PhD, DSc) is a Full Professor at the Chemistry Department of University of Aveiro, Portugal, where he is directing both the MSc and PhD programs of Biotechnology. He is the founder and director of the COMPASS Research Group, from the Associated Laboratory CICECO – Aveiro Institute of Materials. His research interests include the use of biomaterials and cells cells towards the progress of transdisciplinary concepts to be employed in regenerative and personalised medicine. In particular, he has been applying biomimetic and nano/micro-technology approaches to polymer-based biomaterials and surfaces in order to develop biomedical devices with improved structural and (multi-)functional properties, or in the engineering of microenvironments to control cell behaviour and organization, to be exploited clinically in advanced therapies or in drug screening.
João F. Mano is author of 590+ papers in international journals (20000+ citations, h=72, WoS). He has been part of a series of scientific societies and editorial boards of international journals, and is the Editor-in-Chief of Materials Today Bio (Elsevier). He has been coordinating or involved in many national and European research projects, including Advanced and Proof-of-Concept Grants from the European Research Council.
Plenary talk: "Biomaterials for bottom-up Tissue Engineering"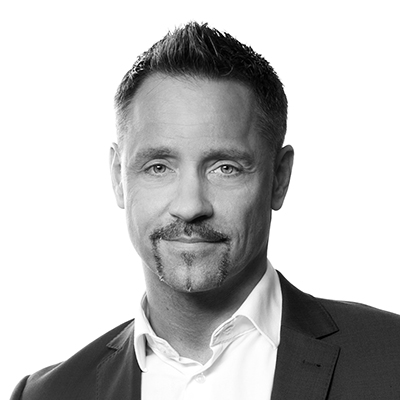 Johnny Sjöström
Executive Vice President and Head of the Special Steel division at SSAB
Dr. Johnny Sjöström currently holds a position as Executive Vice President and Head of the Special Steel division at SSAB. He has held several executive positions in various steel companies and he has always been involved in research and development. Recent research areas have been in additive manufacturing and powder metallurgy and currently the main focus is within ultra high strength steel.
Plenary talk: "Can advanced high strength steel save this planet?"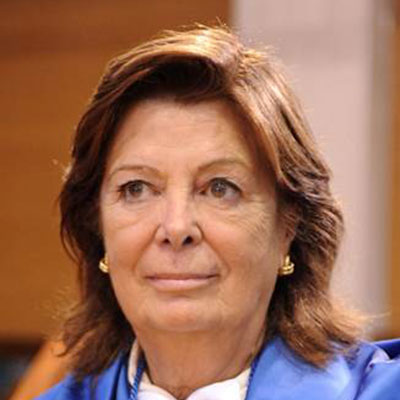 Maria Vallet-Regi
FEMS Award Plenary speaker, Materials Innovation Prize
Professor at Universidad Complutense de Madrid, Spain
Professor María Vallet-Regí is a Spanish chemist, scientist and Professor at Universidad Complutense de Madrid, Spain. She is recognized as a pioneer in the field of ceramic materials applied to medicine. She was the pioneer who suggested introducing drugs into the pores of mesoporous silica materials, which inspired thousands of publications worldwide involving mesoporous silica nanoparticles for drug delivery. She is a Highly Cited Researcher 2018 (Clarivate Analytics). Her publications have been cited over 38.500 times and her h-index is 91. Prof. Vallet-Regí has been awarded many important International prizes. She has an ERC Advanced Grant entitled "Polyvalent mesoporous nanosystem for bone diseases. https://www.ucm.es/valletregigroup
Plenary talk: "Bioceramics for health"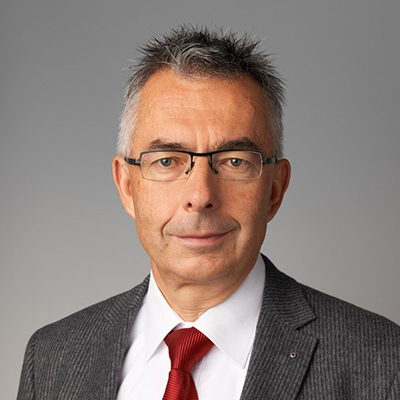 Ehrenfried Zschech
FEMS Award Plenary speaker, Gold Medal
Department Head, Fraunhofer Institute for Ceramic Technologies and Systems IKTS, www.ikts.fraunhofer.de
Head of the Steering Committee, Dresden Fraunhofer Cluster Nanoanalysis DFCNA, www.nanoanalysis.fraunhofer.de
Member of the Board, Cool Silicon e. V., www.cool-silicon.de
Member of the Board of Directors, Materials Research Society, www.mrs.org
Member of the Senate, European Materials Research Society, www.european-mrs.com
Past President, Federation of European Materials Societies FEMS, www.fems.org
FEMS European Materials Gold Medal
To active materials scientists and engineers for exceptional contributions to Materials Science and Engineering.
Ehrenfried Zschech is Department Head for Microelectronic Materials and Nanoanalysis at the Fraunhofer Institute for Ceramic Technologies and Systems in Dresden, Germany, which he joined in 2009. His responsibilities include multi-scale materials characterization and reliability engineering. Ehrenfried Zschech received his Dr. rer. nat. degree from Technische Universität Dresden. After having spent four years as a project leader in the field of metal physics and reliability of microelectronic interconnects at Research Institute for Nonferrous Metals in Freiberg, he was appointed as a university teacher for ceramic materials at Freiberg University of Technology. In 1992, he joined the development department at Airbus in Bremen, where he managed the metal physics group and studied the laser-welding metallurgy of aluminum alloys. From 1997 to 2009, Ehrenfried Zschech managed the Materials Analysis Department and the Center for Complex Analysis at Advanced Micro Devices in Dresden. In this position, he was responsible for the analytical support for process control and technology development in leading-edge semiconductor manufacturing, as well as for physical failure analysis. He holds an adjunct professorship at Faculty of Chemistry of Warsaw University, Poland, as well as honorary professorships for Nanomaterials at Brandenburg University of Technology Cottbus and for Nanoanalysis at Technische Universität Dresden. He has published three books and he has authored or co-authored more than 200 papers in peer-reviewed journals in the areas of materials science, solid-state physics and reliability engineering. Ehrenfried Zschech is Member of the Board of Directors of the Materials Research Society (MRS), Member of the Senate oft he European Materials Research Society (E-MRS) and Honorary Member of the Federation of the European Materials Societies (FEMS).
Plenary talk: "The wonderful world of X-ray imaging – Laboratory X-ray microscopy in materials research and innovation"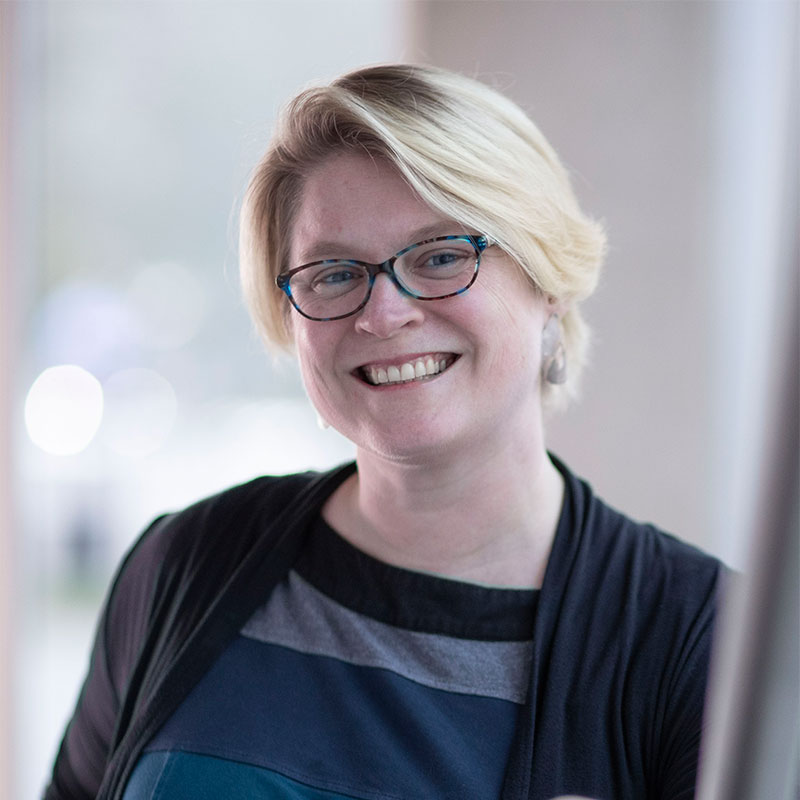 Jennifer Carter
TMS awardee keynote talk
Assistant Professor at Case Western Reserve University
TMS awardee keynote talk
Jennifer L.W. Carter became an Assistant Professor at Case Western Reserve University in January of 2013, after receiving her Ph.D. in Materials Science and Engineering at OSU in December of 2012. She has built her career quantifying the relationships and correlations between microstructure and performance of metallic materials for elevated temperature environments such as power plants and jet engines. She has become an emerging scholar in the application of data analytics and machine learning to the design of structural materials, in 2016 she was awarded an NSF-CAREER program for her work in this interdisciplinary field. Her work focuses on the development and application of high throughput, and automated experimental measures of material structure and performance. With the objective of providing experimental measures for understanding deformation mechanisms and validating physics-based computational models of material performance. She has published ten peer-reviewed articles, six conference proceeding articles, and two NASA technical memorandums, and been invited to presented her research at numerous international conferences. She was awarded a 2014 TMS Structural Materials Division Young Professional Award.
In addition to her technical achievements, Jennifer devotes her time to STEM education and the promotion of the inclusion of diverse viewpoints to the field of science and engineering. She is an academic advisor for undergraduate students majoring in Materials Science, and an affiliated faculty with the Applied Data Science Minor. In 2016, she was awarded the ASM International Bradley Stoughton Young Educator award for her innovative use of active learning pedagogies in the engineering classroom; and in 2018 she was nominated by students for the CWRU John S. Diekhoff Award for Distinguished Graduate Student Mentoring. She is an active member of The Metals Minerals and Materials Society, currently serving as the chairperson for the Mechanical Behavior Subcommittee (2018-2020) and the past chairperson of the Diversity Committee (2014-2016).