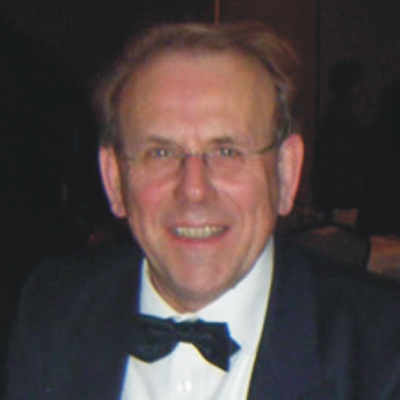 Jeff Th.M. De Hosson
Professor in Applied Physics, University of Groningen, the Netherlands
Professor Jeff Th.M. DeHosson holds a PhD in Physics of the University of Groningen, the Netherlands (with honors and highest distinction). After his postdoctoral years in USA (Northwestern U. and UC-Berkeley –LBLab) he was appointed by the Crown (H.M. Queen Juliana) as professor of Applied Physics at the University of Groningen, the Netherlands.
He focuses on physical materials science, especially in-situ electron microscopy. He pioneered in the relationship between microstructures and (size-dependent) properties of metals and alloys, nanocomposite materials, nanostructured materials, laser and PVD surface treated materials.
He published more than 1000 scientific publications, including  30 elaborate review papers /chapters in books . He holds several patents on (electron microscopy) image processing. His work has been internationally recognized and awarded by many prestigious international awards, including the European Materials Gold Medal.
He is inducted member of the Royal Netherlands Academy of Sciences (KNAW, division physics), of the 'Academia Europaea' , of the Royal Holland Society of Science and Humanities, editor of international scientific journals, and member of numerous editorial boards of  international journals. He acts as Honorary Professor of Tsinghua University -Beijing, University Science & Technology UST-Beijing and Nelson Mandela Metropolitan University, Port Elisabeth –SA.
e-mail:  j.t.m.de.hosson@rug.nl
web site:  http://materials-science.phys.rug.nl/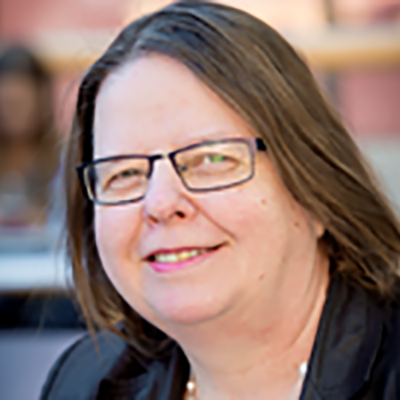 Kristina Edström
Professor at Department of Chemistry – Ångström Laboratory, Structural Chemistry, Uppsala University
Professor Edström leads the Ångström Advanced Battery Centre (ÅABC) and she is a professor of Inorganic Chemistry at Uppsala University, Sweden. The main research interests are lithium-ion batteries for all applications including electric vehicles, 3D microbatteries but beyond lithium batteries (sodium-ion, organic batteries, lithium-sulfur, lithium/sodium-oxygen batteries and solid state batteries). She also develops photon science and neutron scattering in operando methods for studying dynamic processes in materials and batteries, in addition to having a great interest in teaching and guiding young researchers. She has published more than 200 scientific papers and she has an H-index of 56. She is a member of the Royal Academy of Engineering Sciences, honorary doctor at the Norwegian University of Science and Technology NTNU, and she has received the grand prize from the Royal Institute of Technology KTH. She is currently coordinating the large-scale European battery research initiative BATTERY 2030+.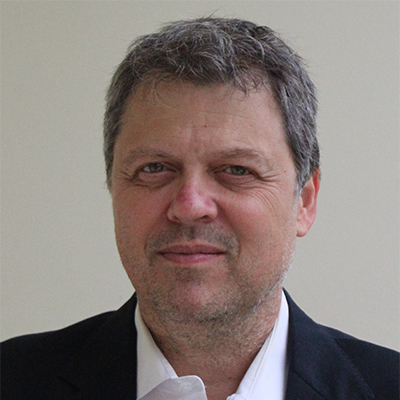 João F. Mano
Professor at Department of Chemistry, CICECO – Aveiro Institute of Materials, University of Aveiro, Portugal
João F. Mano (CEng, PhD, DSc) is a Full Professor at the Chemistry Department of University of Aveiro, Portugal, where he is directing both the MSc and PhD programs of Biotechnology. He is the founder and director of the COMPASS Research Group, from the Associated Laboratory CICECO – Aveiro Institute of Materials. His research interests include the use of biomaterials and cells cells towards the progress of transdisciplinary concepts to be employed in regenerative and personalised medicine. In particular, he has been applying biomimetic and nano/micro-technology approaches to polymer-based biomaterials and surfaces in order to develop biomedical devices with improved structural and (multi-)functional properties, or in the engineering of microenvironments to control cell behaviour and organization, to be exploited clinically in advanced therapies or in drug screening.
João F. Mano is author of 590+ papers in international journals (20000+ citations, h=72, WoS). He has been part of a series of scientific societies and editorial boards of international journals, and is the Editor-in-Chief of Materials Today Bio (Elsevier). He has been coordinating or involved in many national and European research projects, including Advanced and Proof-of-Concept Grants from the European Research Council.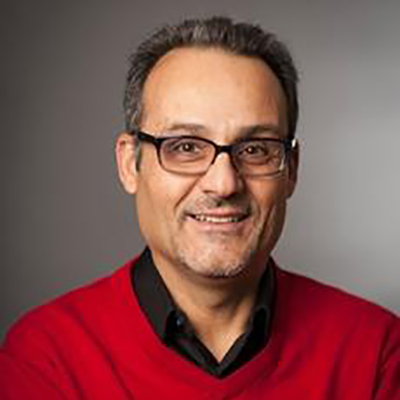 Emmanuel P. Giannelis
Professor at Department of Chemistry, CICECO – Aveiro Institute of Materials, University of Aveiro, Portugal
Giannelis is the Walter R. Read Professor of Engineering and the Associate Dean for Research and Graduate Education in the College of Engineering. His research interests include Nanomaterials for Energy, Biomedical, and Environmental Applications. His group is internationally recognized as one of the leading groups in nanohybrids and nanocomposites. He is a Fellow of the American Chemical Society and of the Polymer Materials Science and Engineering Division of the American Chemical Society. He has won the 2014 Cooperative Research Award from the American Chemical Society, and he is a member of the European Academy of Sciences.